Unpacking Meta's Advantage and Advantage+: A Q&A with Tiger Pistol's VP of Product
We recently caught up with Bob Govia, Tiger Pistol's VP of Product, for a Q&A. We discussed Meta's exciting rebranding of its AI campaign automation and optimization functionalities. Furthermore, we explored the latest release of their powerful AI creative capabilities, now accessible through Meta's marketing API.
Unveiling Advantage and Advantage+ Categories
Q: What is Advantage and Advantage+? 
A: I call this the "AdTech Formally Known As." Most of these capabilities were introduced in the last ten years under a number of names, but now Meta has rebranded them Advantage and Advantage+ to bring categorization to their product and feature sets. What's new are enhancements to Dynamic Experiences, now Advantage+ Creative, and the ability to access these features via its marketing API.
Revolutionizing Manual Campaign Setup with Advantage+ Categories
Q: What's Behind This Rebrand? 
A: First off, the new categories effectively communicate the value of their components to marketers. For example, the Advantage+ Category streamlines specific aspects of manual campaign setup to boost performance. On the other hand, the Advantage+ category either automates the entire campaign creation process or automates one of the 5 steps involved in manual Meta Ads Manager campaign creation (Audience, Budget/bidding, Destination, Placements, and Creative) for enhanced efficiency.
Secondly, these new categories allow Meta to highlight the AI enhancements they implemented for years. Unlike other platforms or the general public, Meta has long embraced AI as a reality. They integrated AI into their campaign automation and ad delivery optimization a decade ago, and most advertisers on the platform have been unknowingly reaping the benefits. AI is currently having a "moment", and Meta doesn't want to be forgotten in the moment they helped create.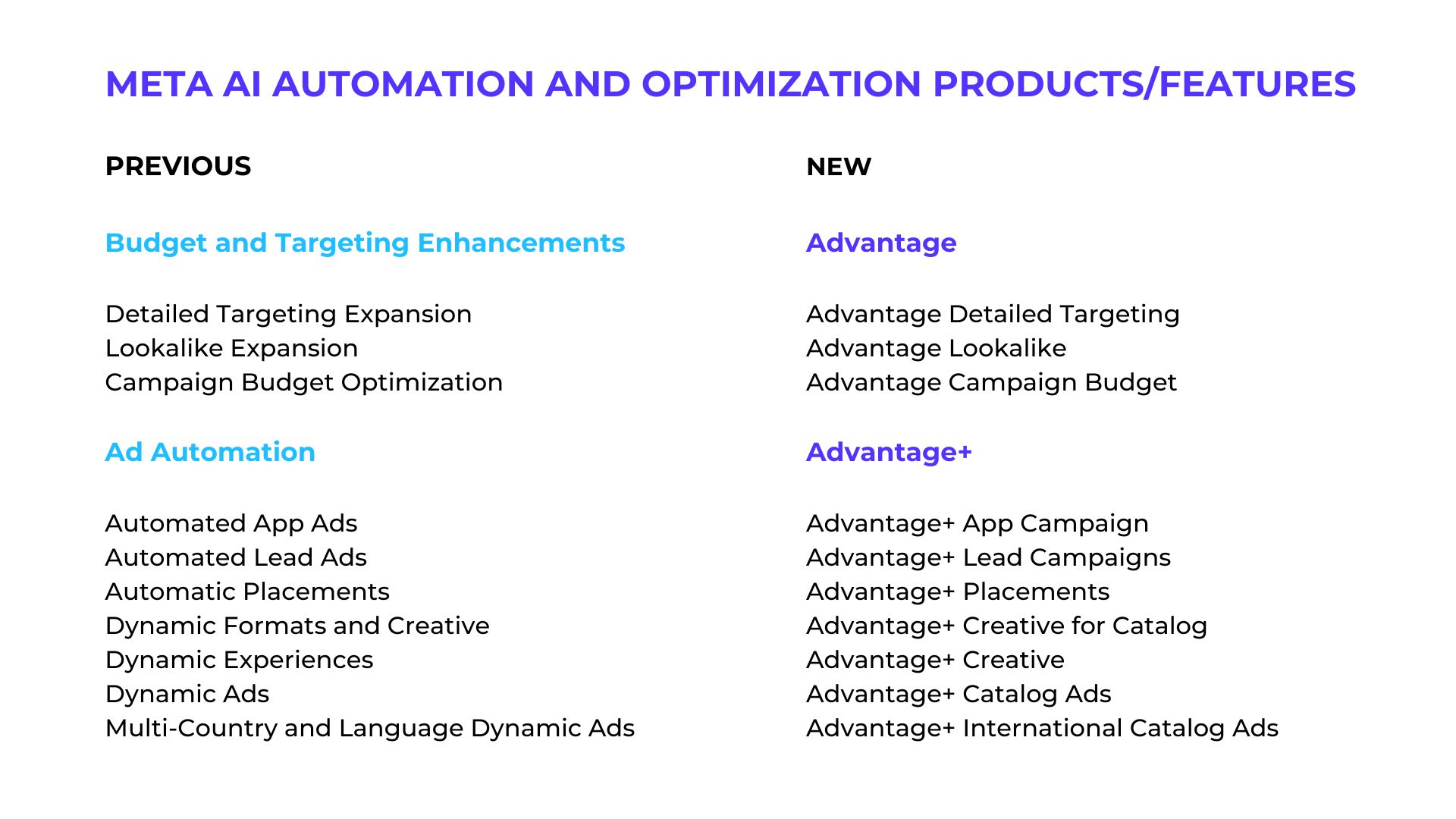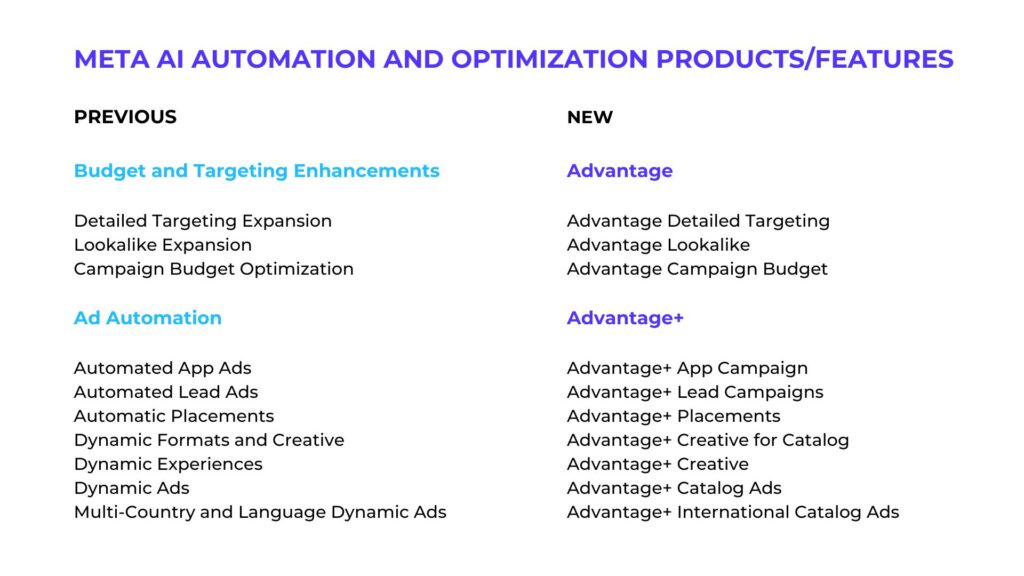 Standard Enhancements: Elevating Small Business Advertising with AI
Q: Tell Me More About Advantage+ Creative Enhancements
A: Advantage+ Creative now expands the capabilities of Facebook's dynamic catalog products, which initially functioned as a set of ecommerce advertising tools. Dynamic Experiences empower advertisers to leverage their product catalogs to optimize their ads by combining different elements like imagery and text. This streamlined the advertising process, as advertisers only needed to allocate their advertising budget and have a product catalog.
However, the Advantage+ Creative "Standard Enhancements" feature set takes this concept to new heights, extending its capabilities to the small business advertiser. It introduces advanced AI tools that enhance standard ads by making subtle modifications to the ad media and copy. These modifications are designed to micro-optimize the content for different user segments without dramatically altering the original message or image. 
Advantage+ Creative Example: Filters, Brightness, and Contrast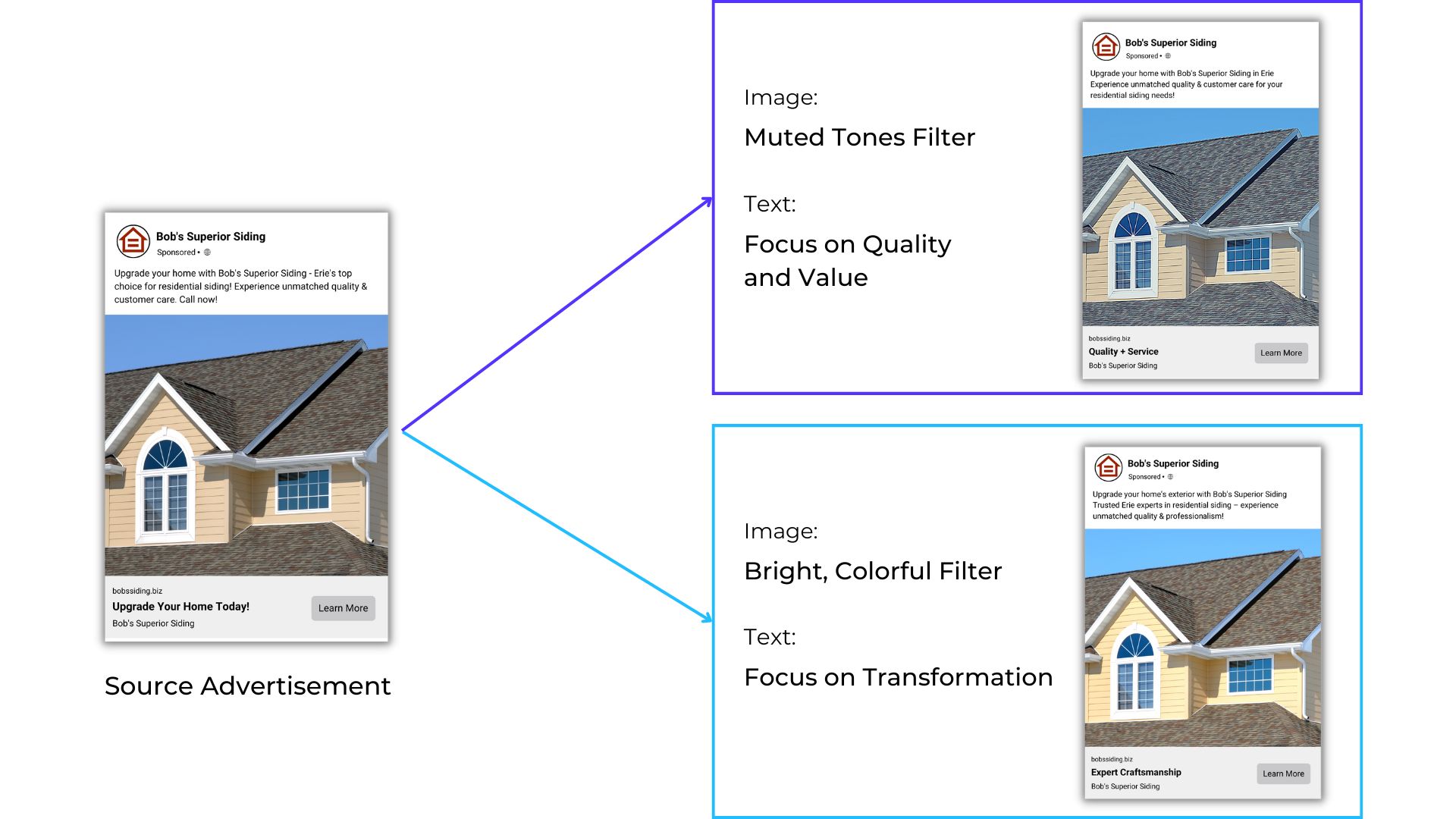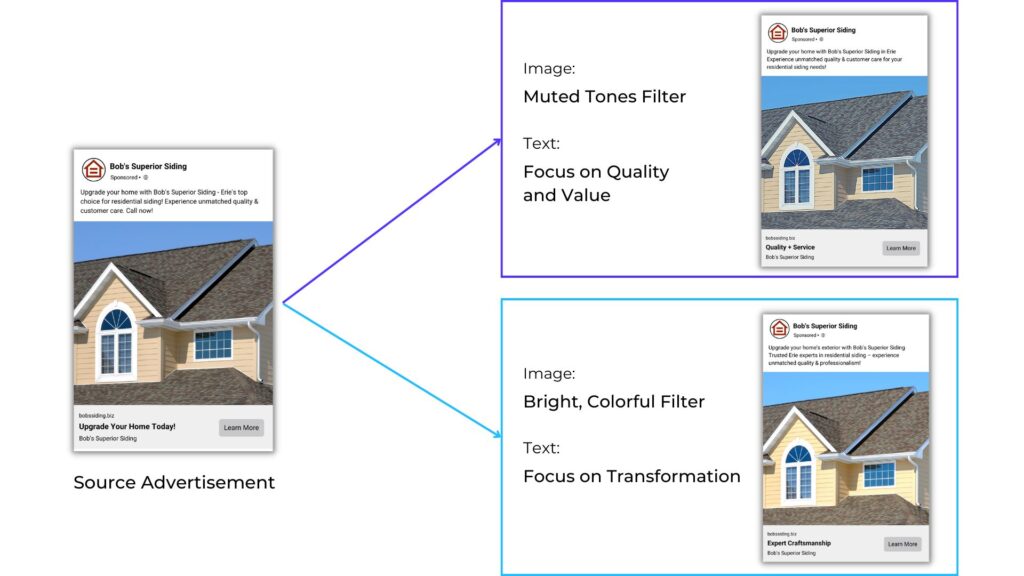 Advantage+ Creative Examples: Vignette, Border, Cropping, and Animations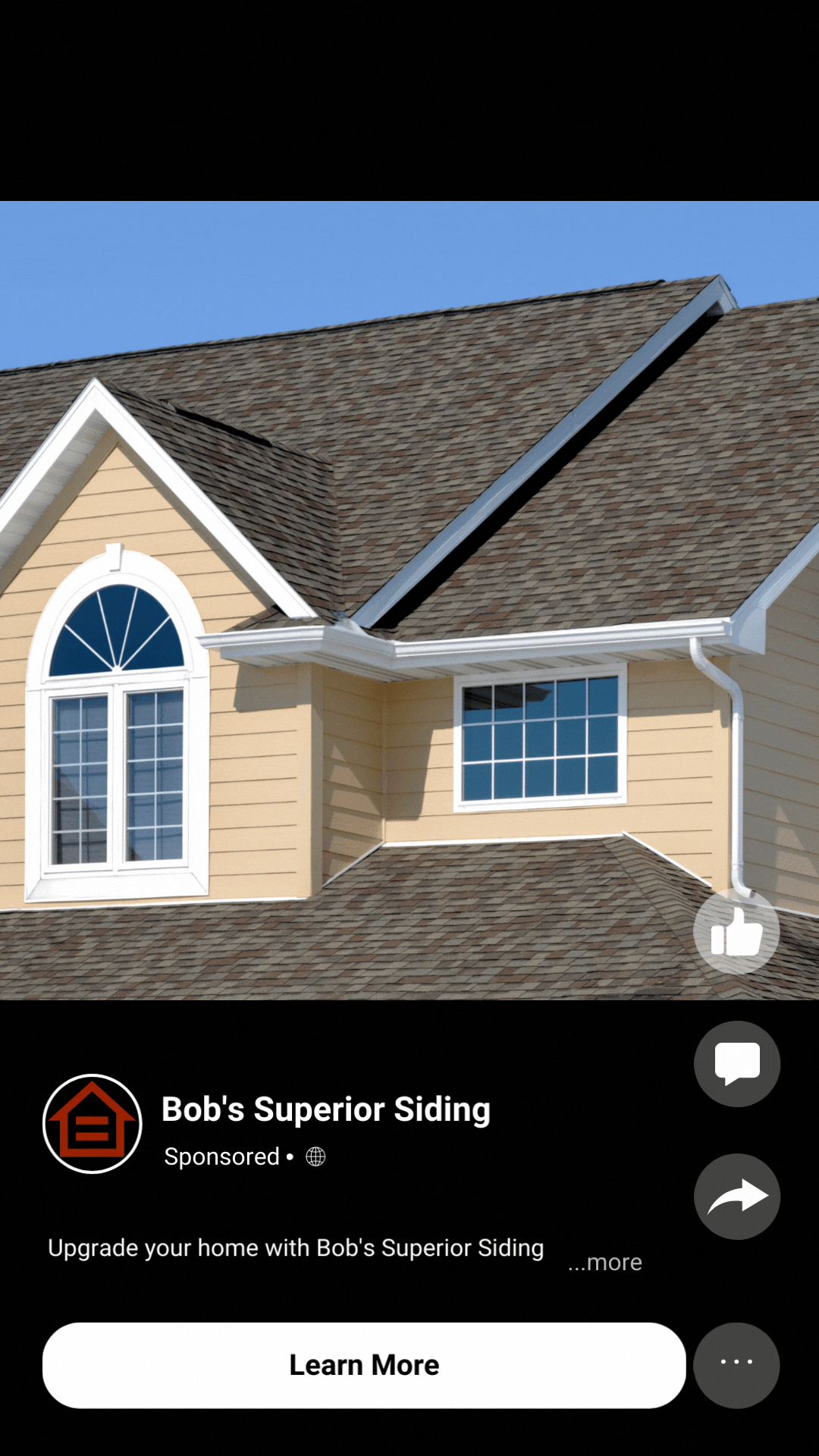 Advantage+ Creative Output Examples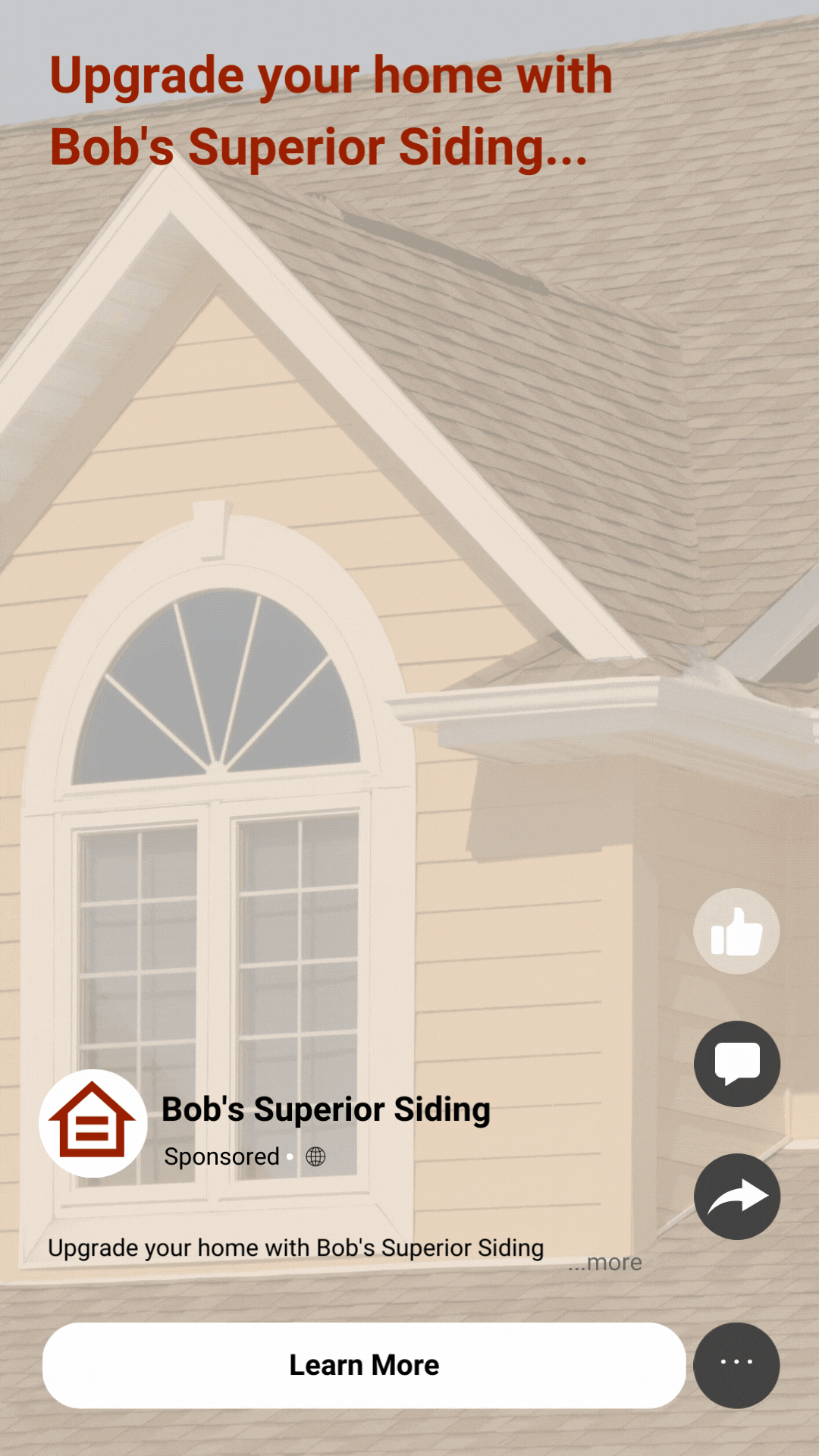 Precision Beyond A/B Testing: The Nuances of Advantage+ Creative

Q: How is Advantage+ Creative Different from A/B Testing? 
A: It's important to note that this approach is significantly more nuanced than traditional A/B testing. It goes beyond simply determining which ad performs better than another. Instead, Advantage+ Creative delves into hyper-granularity, serving hundreds of permutations of the original ad content to identify precisely which components resonate with specific user types. This enables Facebook to spend advertising dollars more effectively and efficiently. Instead of the traditional A/B test where dollars shift toward the winning ad, or the one-size-fits-most ad, dollars shift to the best ads for groups of users most likely to act on that micro-variation.
Advantage+ Creative: Customization and Control
Q: What Are the Limitations of Advantage+ Creative? 
A: Advantage+ Creative presents a few notable limitations, primarily related to ad customization and creative control.
Starting with customization, Advantage+ Creative ads don't undergo significant changes in their copy; instead, they focus on altering different sections of the ad. Media changes include modifications such as filters, cropping, and contrast adjustments to the media. These changes could pose challenges for both brands and resellers.
Moving on to creative control, Advantage+ Creative follows an all-or-nothing approach, and operates on a principle we like to call "Trust the Magic." When using Standard Enhancements, you either activate or deactivate it completely, without the option to selectively choose individual elements like specific filters or vignettes for Meta to use.
Further, advertisers only get to preview a few selections out of potentially hundreds of ad permutations. Meta doesn't provide information on which permutations perform better than others, unlike in A/B testing. Combined, these creative tweaks and feedback limitations impact creative control, leading to potential risks and challenges.
For example, consider Bob's Siding. One variation might depict the siding with a yellowish hue versus cream, which Bob might feel doesn't accurately represent his product. Dissatisfied with the result, Bob contacts his SMB reseller rep. This triggers a cascade of operational overhead as they work to re-launch the ad without Advantage+ Creative.
Finally, brand equity is a significant concern, particularly for big brands. Brands invest heavily in their creative content and wouldn't want to risk diluting it through undesirable AI modifications, such as cropping or filters that might alter their brand colors, or any other changes that could potentially compromise their brand integrity.
Unlocking the Potential: Strengths of Advantage+ Creative
Q: What Are Advantage+ Creative Strengths?
A: Certainly, there is a big draw to using the power of AI, and delivering more personalized ads – but that only matters if campaigns perform better or save time. We see three major advantages: improved performance, fresh creative, and operational time-savings.
Meta claims a remarkable 14% improvement in ad performance, a compelling lure for advertisers to embrace Advantage+ Creative's Standard Enhancements. Additionally, with so many potential creative tweaks running over time, media can run for longer before becoming stale and degrading performance. For partners working with a higher-volume of media (like our resellers), Advantage+ Creative could help them decrease the time spent on graphic operations for new clients or refreshes. Both brands and resellers can leverage this functionality to augment their existing creative content and alleviate ad fatigue.
Tiger Pistol's Perspective on Advantage+ Creative
Q: Where does Tiger Pistol Stand on Advantage+ Creative?
A: Tiger Pistol's stance on Advantage+ Creative is one of cautious optimism as we continue to evaluate this feature in tandem with the Meta Marketing API v17.0.
First, we acknowledge the impressive potential of this technology. It offers significant opportunities for creative development and enhancement. It aligns with several aspects of Meta's future plans, including those being explored in the AI Sandbox. The fact that it's now accessible via the Meta Marketing API and that its use has expanded beyond merely e-commerce-focused applications is certainly exciting. We anticipate that many of our resellers will appreciate the auto-pilot approach this technology provides, and will "Trust the Magic" to improve their SMB clients' creative performance.
That said, we have some reservations. We're aware that brand-centric marketers, who value their creative control highly, might be hesitant to relinquish this control to even the most capable algorithms.
While we're intrigued by the potential of Advantage+ Creative, we're also mindful of its potential challenges. We're committed to working closely with our clients to gather feedback and carefully assess the broader implications of this feature.
Tiger Pistol has been a Meta Business Partner for more than a decade. Learn how you can scale your local social advertising using the best practices outlined in Meta's Performance 5 framework for growth. Fill out the form in the sidebar to download our playbook now!