Local Social Advertising Activation at Global Scale
Efficient, Powerful, Compliant: Global-to-Local Social Advertising
While national and global social advertising campaigns amplify a brand's essence, the consumer journey often faces a bottleneck when it comes to that last mile in the customer journey – the purchase. The query remains – where to buy?
Tiger Pistol bridges this gap. Our platform reshapes the consumer journey, eliminating hurdles, and leading your customers straight to their preferred point of purchase.
The Power of Local Social Advertising
We're all locals at heart, and worldwide brands are seizing the benefits of localized social campaigns.
Harness local data, refine your strategy, and supercharge conversions.
Strengthen Community Ties
Humanize your brand for relatable, resonant consumer experiences.
Build Unwavering Channel Partner Loyalty
Win the loyalty game with ads that sell your products and build your partners' businesses.
Enhances the quality and relevancy of your advertising with locality to significantly reduce advertising costs.
Build a robust local brand identity.
Fuel growth in slower markets and tackle labor challenges head-on.
Choose Experience. Choose Tiger Pistol.
Tiger Pistol is the largest third-party publisher of collaborative social ads in the world, supporting clients in more than 25 global markets.
Platform Languages: Supported languages include Dutch, English, French, German, Italian, Portuguese, and Spanish. Need more? Just ask!
Currency Simplified: Launch hundreds of campaigns in different currencies using one ad template. Our intuitive automation identifies and deploys the correct currency based on the location and ad account.
Data Privacy: Our commitment to data safety is unwavering. We're certified in the EU and are compliant with all data privacy regulations.
Multilingual Support: Our team is a phone call or email away with in-language support.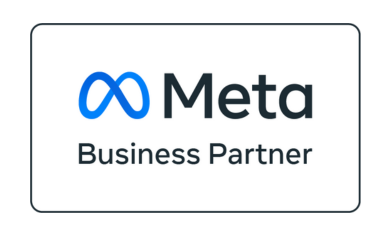 Tiger Pistol has been a Meta Business Partner for more than a decade. 
Helping Global Brands Activate Locally
Expert insights and perspectives on the latest in social advertising and channel marketing news. 
Indispensable guides that empower marketers with the tools they need to navigate the complexities of the digital landscape and achieve their marketing objectives.
Want to see similar results? Let's collaborate for a global-to-local success story!