National to Local: Partner Support that Made AB InBev the Toast of Towns Around the World
Local bars and restaurants are the lifeblood of a beverage brand's business. AB InBev sought to bridge the gap between national and on-premise advertising, as well as build and nurture partner loyalty. Collaborating with their local bars and restaurants was the solution.
The beverage giant partnered with Tiger Pistol to expand their trade relationships beyond typical "SWAG" products that are only seen in a retail setting to digital product offerings that are customized to the local partner. The scale and efficiency of the Tiger Pistol Collaborative Advertising Platform™ gave AB InBev a game-changing competitive advantage, increasing personalization, and relevancy with the ability to publish campaigns from local establishment Facebook Business Pages, improving campaign effectiveness while reducing advertising costs.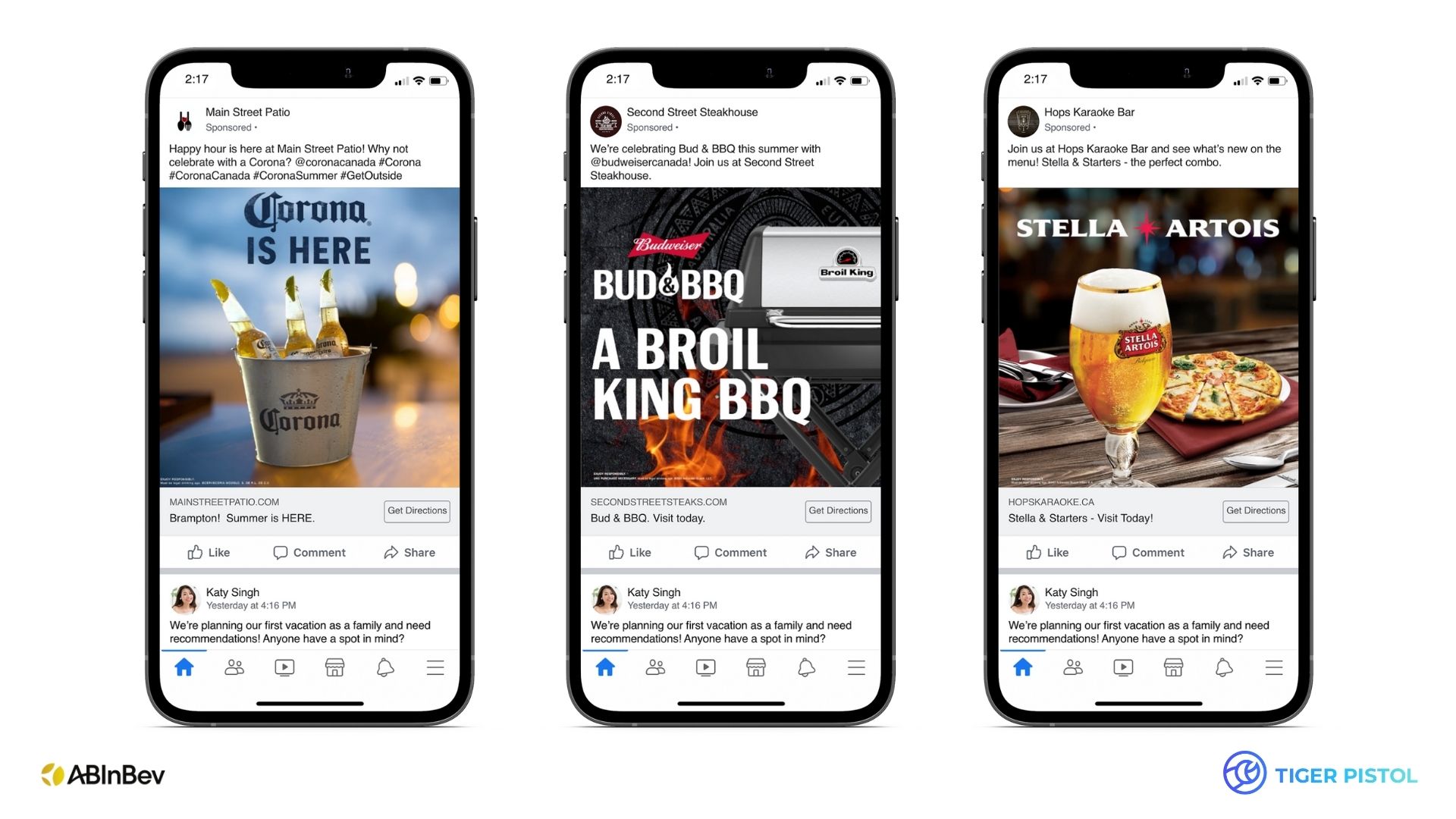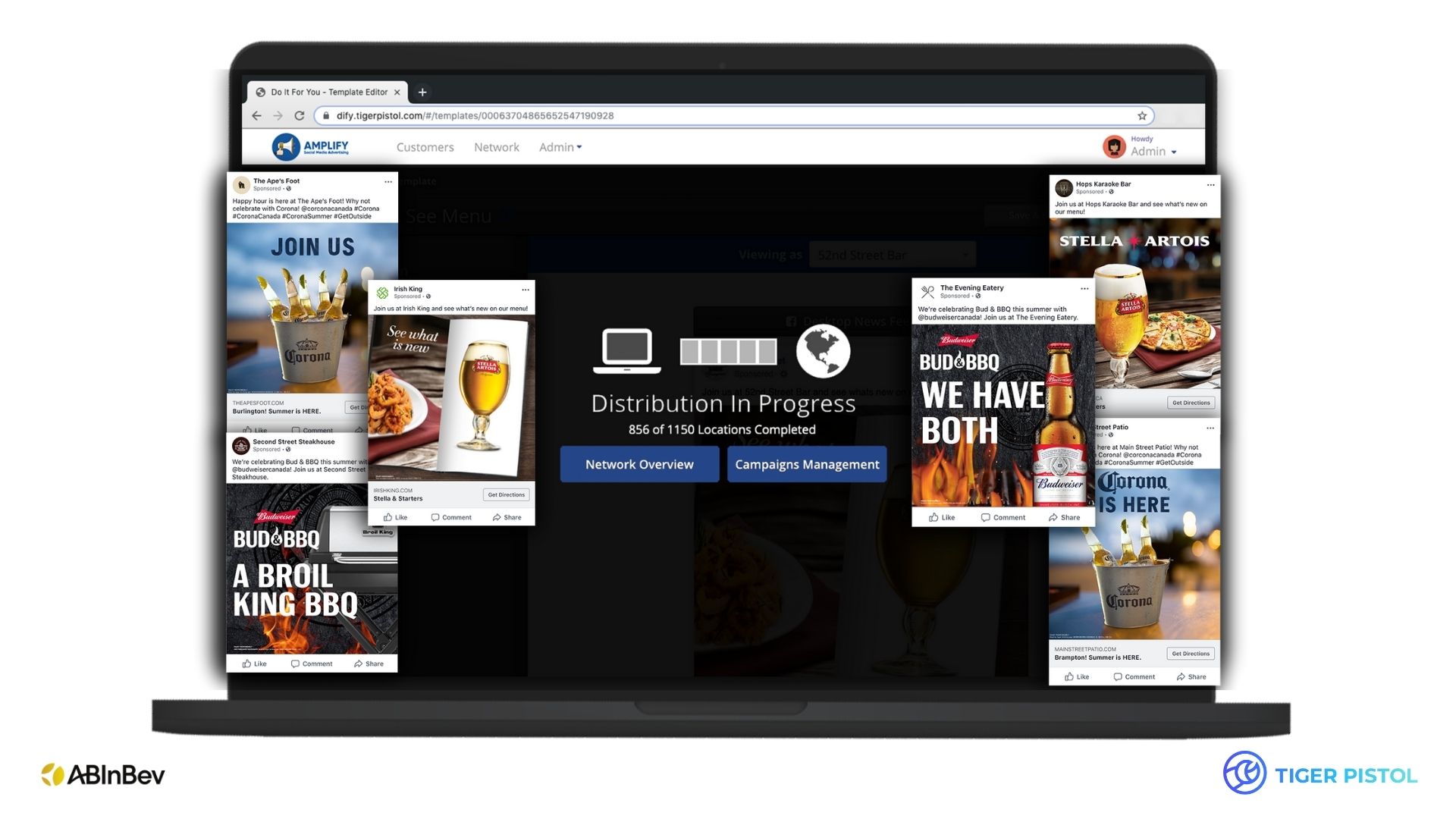 Collaborators:
AB InBev + Local Bars & Restaurants