How to Gain Brand Control, Compliance, and Visibility Across Your Partner Networks' Local Paid Social Presence
Your network of locations and partners represent an enormous opportunity for brand extension through social media channels, but risks like brand dilution make it challenging to relinquish local advertising control. Keep your social advertising campaigns brand approved, yet tailored to effectively engage with local audiences at the neighborhood or city level with Tiger Pistol's localization capabilities.
Collaborate With Your Partners On Your Terms
Tiger Pistol's Brand Control helps you gain brand control, compliance and visibility across your partner networks' paid social presence. This capability allows brands to distribute brand-approved, hyper-local campaigns to your channel partners in minutes. Plus, you get to decide how much or how little customization your partners get.
Using Location Control, Brands Can Create Localized Campaigns in Bulk
Brands can easily create localized campaigns in bulk with Tiger Pistol's Location Control capability in our collaborative advertising platform. Location control enables your brand to distribute hundreds of location-controlled campaigns with just one click, saving you time and money.
When creating localized bulk campaigns in the Tiger Pistol platform, it's possible to select a marketing objective, authorize locations, select a funding model, input default creative and audience targeting, choose what content partners can edit, and distribute location-controlled campaigns at scale. What's more, our platform's advanced automation automatically inserts partner specific information into ads, from location, contact, or product information so you don't have to manually.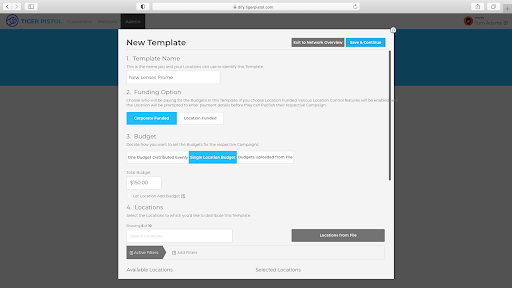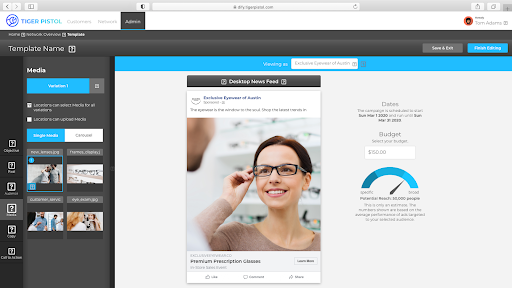 Using Brand Control, Partners Can Publish Campaigns in Under 5 Minutes 
Partners will gain access to customizable campaign elements based on the brand's chosen level of control. Customizable elements include the ability to personalize copy, creative, or targeting. The brand is able to easily turn off and turn on personalization capabilities for their partners. In addition, brands may allow partners to fully fund or partially fund their own campaigns instead of the brand funding the campaign's entirety. This enables partners to feel that they are contributing more to their own advertising efforts. Once the campaign is paid for and published, partners will receive an automated email letting them know they have a campaign ready.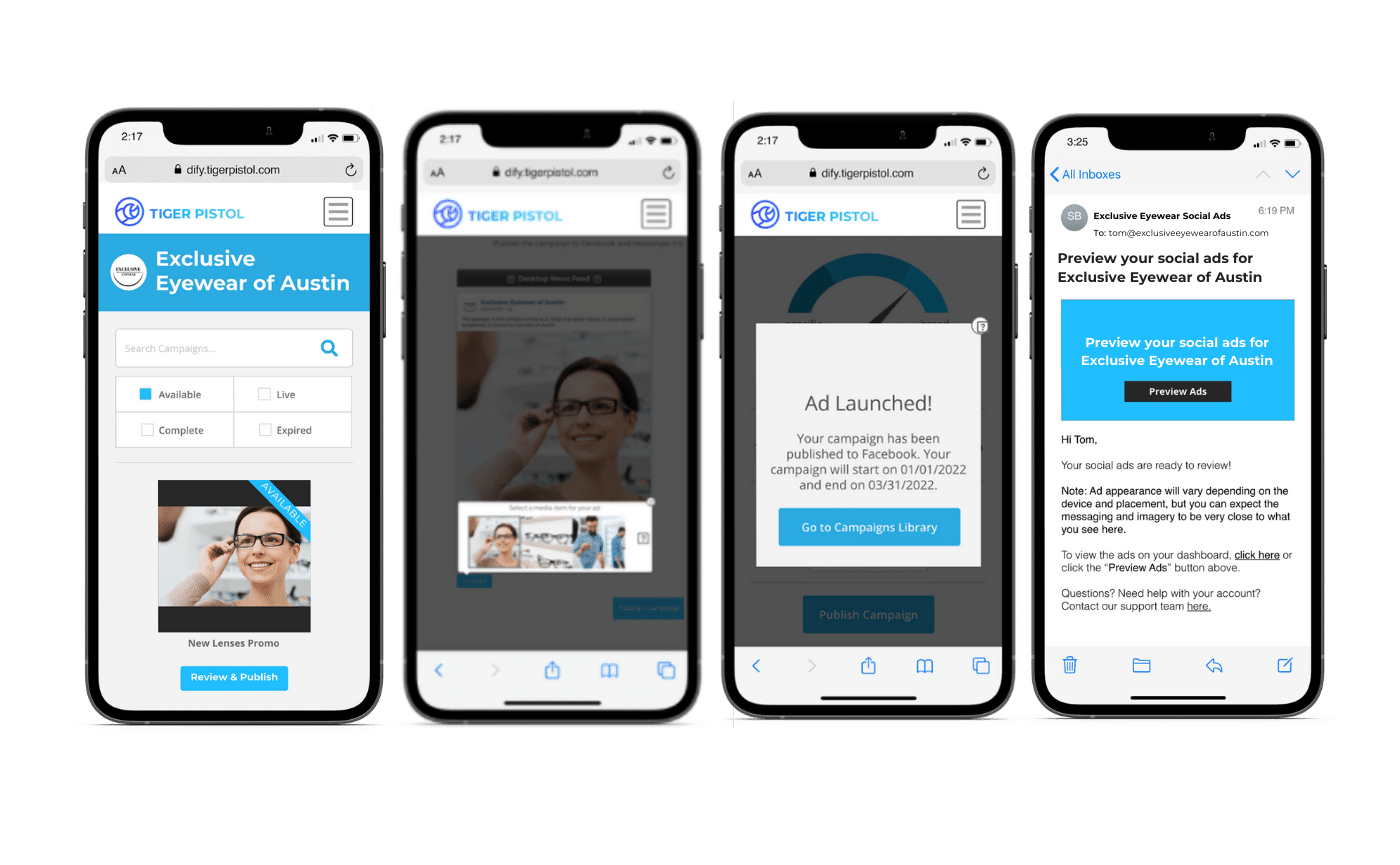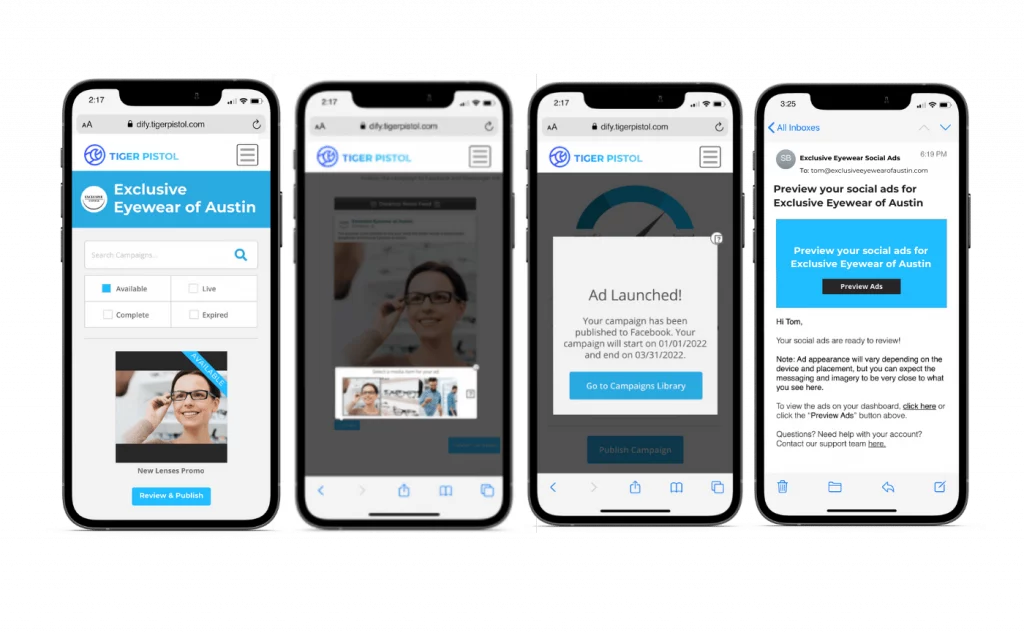 Location Control At a Glance
Mutual Collaboration
Distribute turnkey ads to partners to customize and publish
Enable your partners to build their own brand-approved campaigns
Securely share first-party data and Facebook audiences with partners to enhance targeting
Flexible Funding
Support for 3 types of funding: brand funded, channel partner funded, or co-op
Ability to vary budgets based on location
Track investments and optimize budgets based on performance
Quality Content
Increase efficiency and consistency of your social ads at scale
Choose how much control you give your partners
Ability to set the objectives that matter most to your brand and channel partner
Enhanced Results
Gain brand compliance and control across your network
Increase sales for your partners while generating massive local reach for your brand
Foster partner satisfaction by providing high-quality advertising tools
Tiger Pistol's platform provides easy, intuitive tools to run brand campaigns off of partners' Facebook and Instagram Pages, customized for local audiences, focusing on the objectives that matter most to you, whether you want to drive local awareness of your brand or traffic to your partner's websites or in-store traffic.
Learn more about the enhanced localization capabilities Tiger Pistol offers.