Intelligent Insights: Understanding Your (and Your Partners') Social Advertising Achievements
Social advertising success isn't a matter of luck. Marketing intelligence – human expertise plus robust data and clarifying analytics – are powerful allies that ensure real impact. 
Go from gut feel to scientifically-sound decision making with Tiger Pistol's intelligent and actionable insights. Understanding how your campaigns performed is necessary for future campaign success. Tiger Pistol's intelligent insight capability uses a client dashboard with comprehensive reporting, so you can understand your program's accomplishments and how to best optimize future campaigns, and your partners can understand how your investment made a difference for them. 
Unlock Performance Insights
Tiger Pistol's client dashboard makes reviewing campaign performance simple. 
On demand aggregate campaign reports
Day by day performance reports
Tactical dashboard to monitor pacing across campaigns
Location-level dashboards provide real-time visibility into campaign performance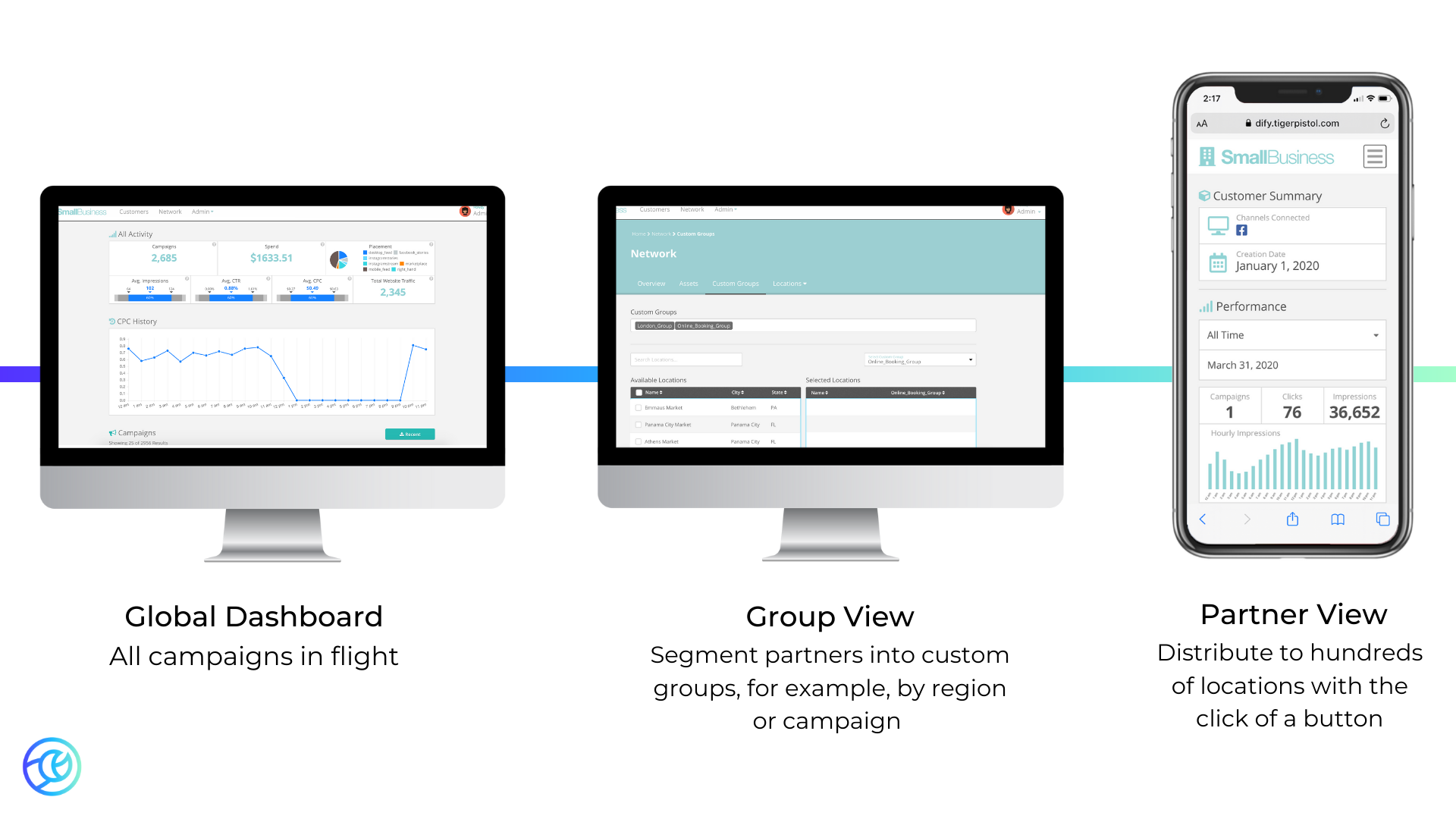 We focus on providing campaign metrics that matter to you and your partners. In addition, our reporting dashboard uses investment tracking at the aggregate, group, and location levels to surface advertising effectiveness and monitor pacing across campaigns. Plus, offline visitation and attribution insights are available for select countries on Tiger Pistol's platform to understand consumers' offline habits. 
Learn more about how Tiger Pistol's intelligent insights can help you build better, more effective campaigns for your partners. Let's start a conversation.