Two Channel Marketing Trends You Can't Ignore for 2023
The CMO Council recently released a report focused on the relationships between brand marketing leadership and their local marketing channels that surfaced two major trends that simply can't be ignored in 2023 planning. The report's data indicates that marketing leaders are (finally) recognizing local marketing channels as a source of incremental revenue opportunity –  a realization borne from the intense focus on digital transformation within their organizations. This is great news for local channel partners trying to more effectively market their businesses. Additional marketing support from brand partners will provide game-changing advantages at a time when local partners are looking to grow their businesses amid difficult economic conditions.
Local channels connect brands to consumers, and when given proper attention, drive wildly significant impact. Depending on the industry, brands realize 50% – 80% of their company revenue through their indirect or partner channels. Yet, 75% of marketing leaders said they only have a moderate to limited understanding of their local partners.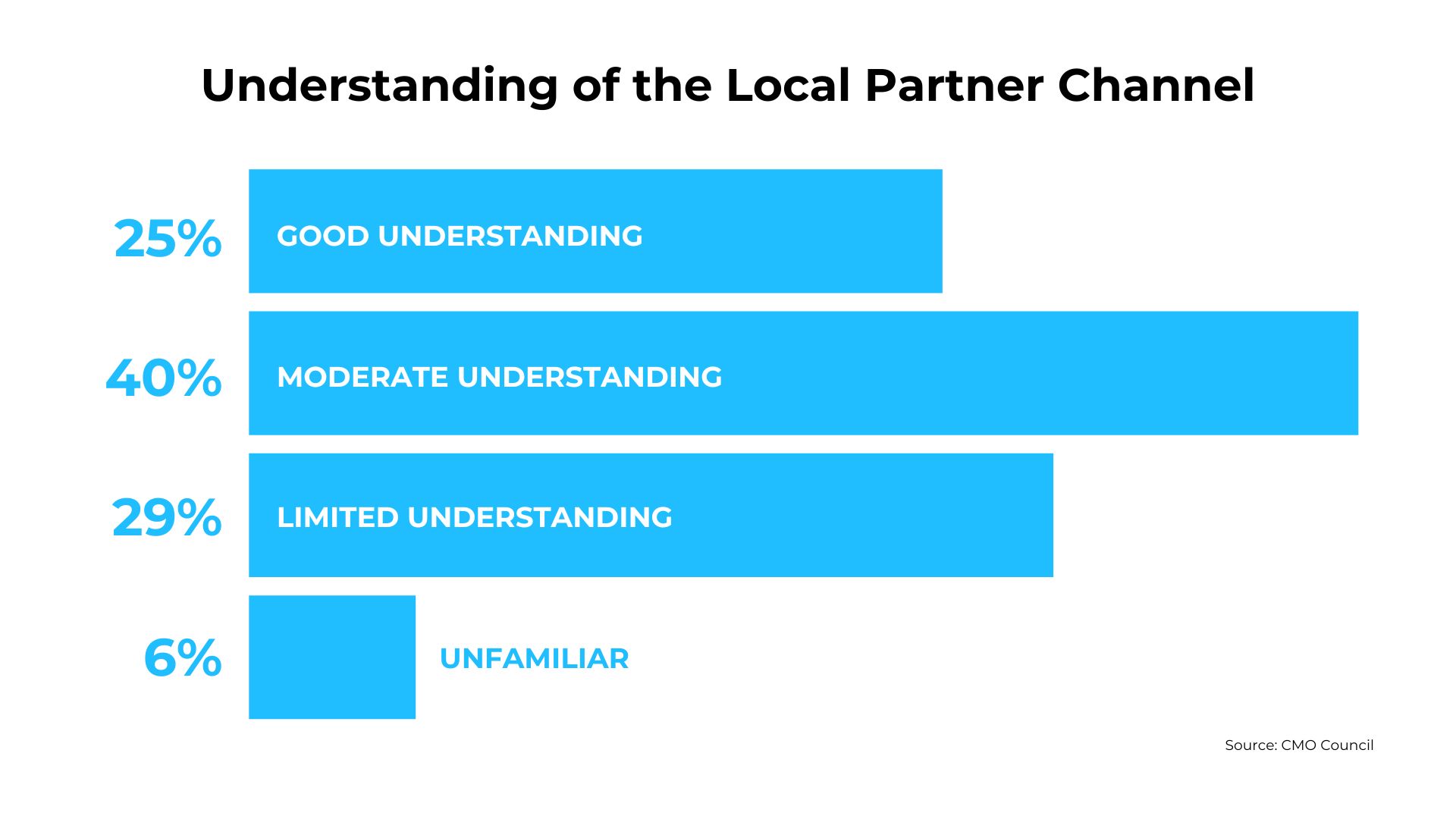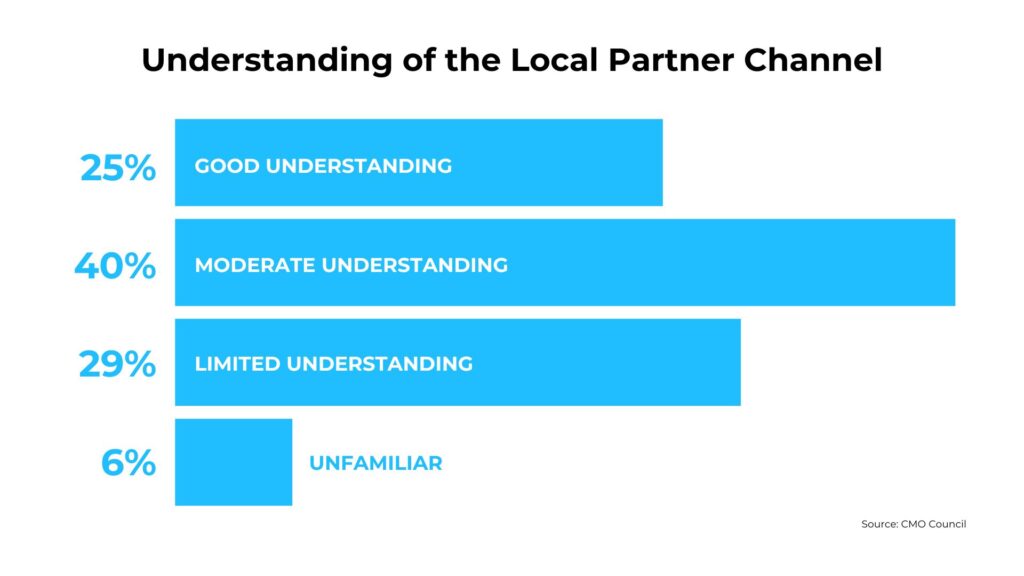 For years, and despite a compelling outsize revenue stream, the indirect channel remains the neighborhood cat, largely ignored unless they scratch on the door of their national brand marketing departments. Now that organizations have optimized their brand-owned revenue channels, they are searching for additional revenue streams. Optimizing and growing revenue through local channels has become a priority. 
Helping local partners be better marketers, through and with the brand, unlocks additional revenue on a grassroots level. Per the report, 95% of respondents noted that increasing revenue through their local channels is of strategic importance in the next year, with 54% deeming this very important, if not critical.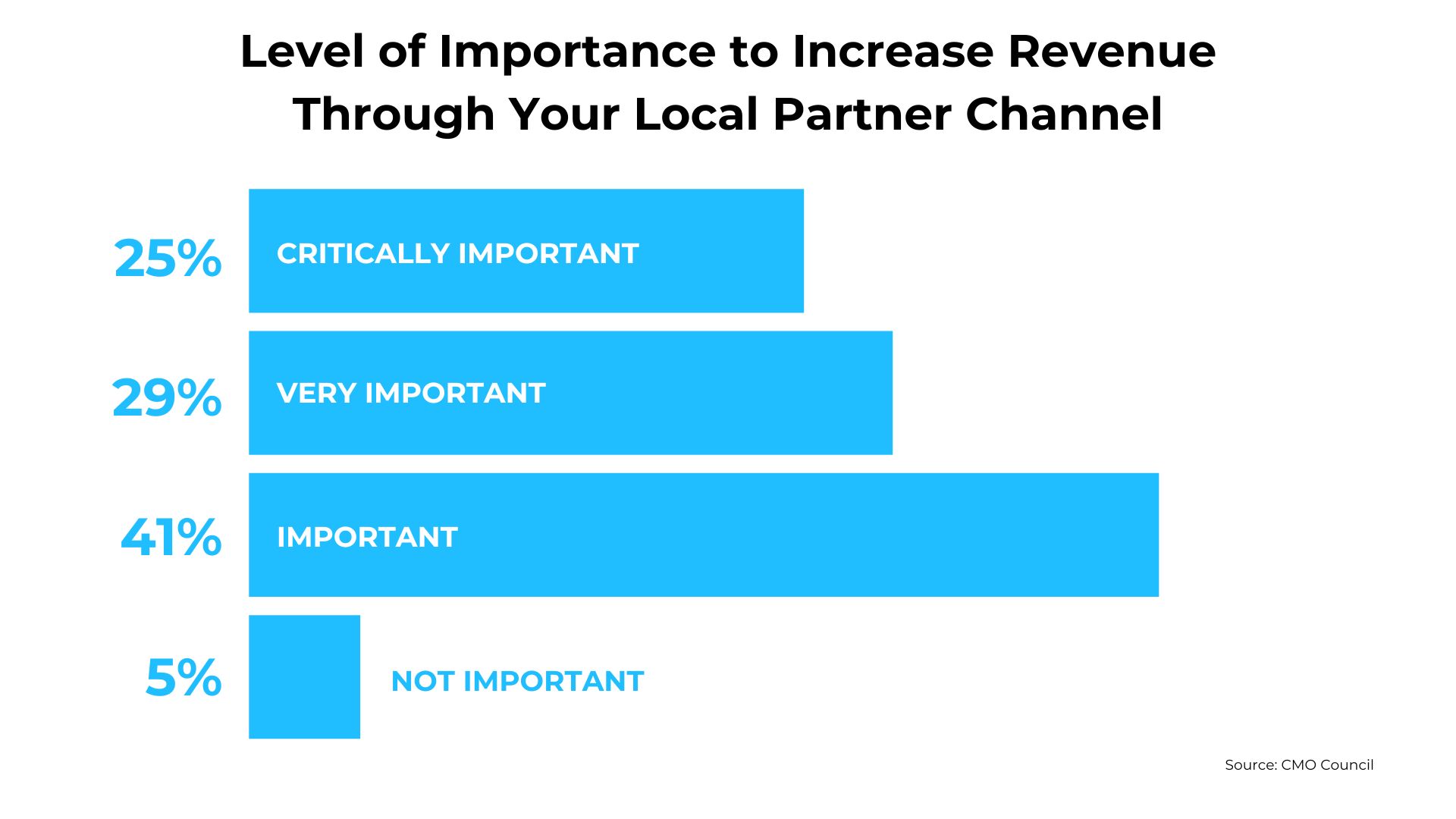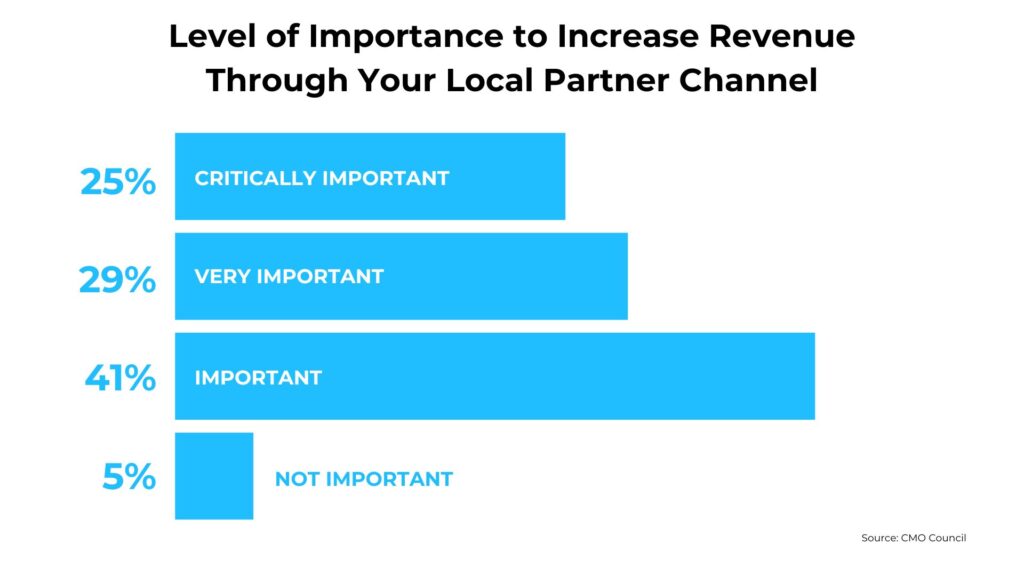 Unlocking local consumer demand requires working with channel partners to improve their marketing capabilities, especially digital. Local partners understand that digital marketing is important, but often lack the capabilities and resources to execute. Brands can and should step in to fill the gap. Doing so will extend their brand presence, build loyalty with partners, and help capture vital incremental revenue. 
The study also indicates that brands frequently fail to include digital tactics in their local channel marketing programs. Providing marketing funds, digital assets, and execution assistance; this will better enable local partners to capitalize on critical touch points throughout the customer journey. Of the marketing leaders surveyed, nearly two-thirds are focused on improving marketing execution solutions for partners in the next year. That's because they realize helping local partners to be effective and efficient in their co-branding efforts will improve the overall ROI on their channel marketing programs.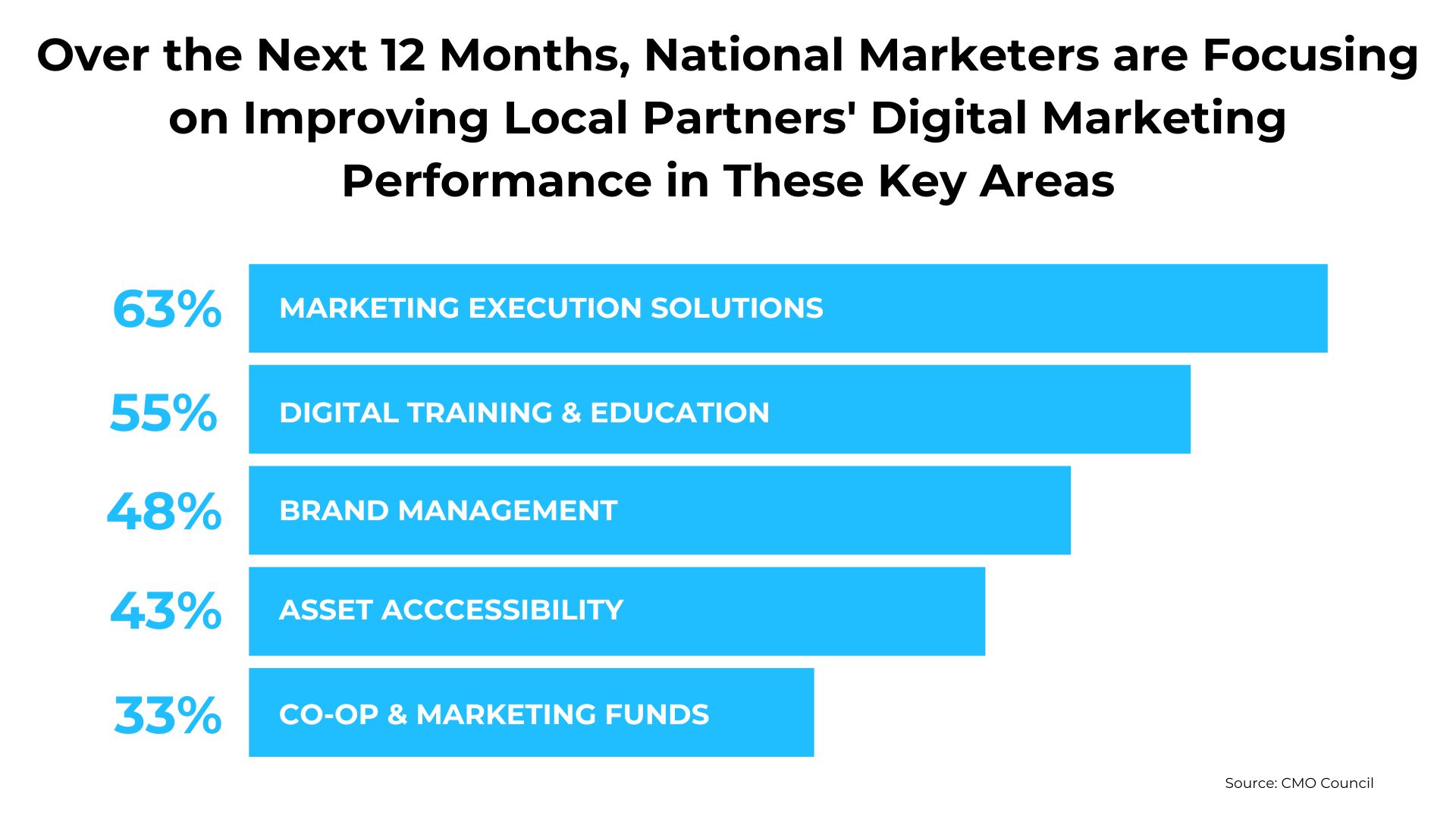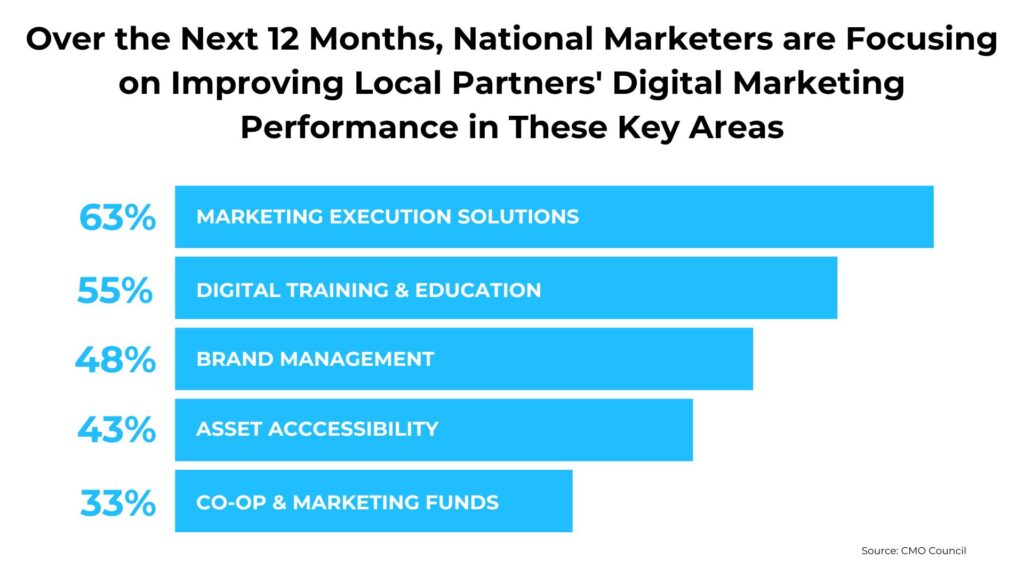 When evaluating marketing execution opportunities, make it easy for partners to participate. Do-it-for-them or do-it-with-them options give partners the ability to choose from pre-established campaign directives while taking the onus off their shoulders. Quality local content that extends national messaging helps both sides broaden their reach and generates consistency across the customer journey.
As marketing teams look at budgets and resources in the next year, it is imperative to resist rinse-and-repeat program planning for local channel marketing. Co-branding closer to the point of purchase will propel customers more effectively through their journey and, when it is working well, create brand advocates at the register and revenue gains from local channels.